At this point, you have all the raw materials.
You have your…
Lead Magnet
EPO
Core Offer
Profit Maximizer
You've also determined what traffic source you're going to use.
Now it's time to build the page you're going to send your traffic to—your landing page. If you're not familiar with the term landing page, you're definitely familiar with the concept. Anyone who's been online has come across a landing page or 2, like this one from Impact…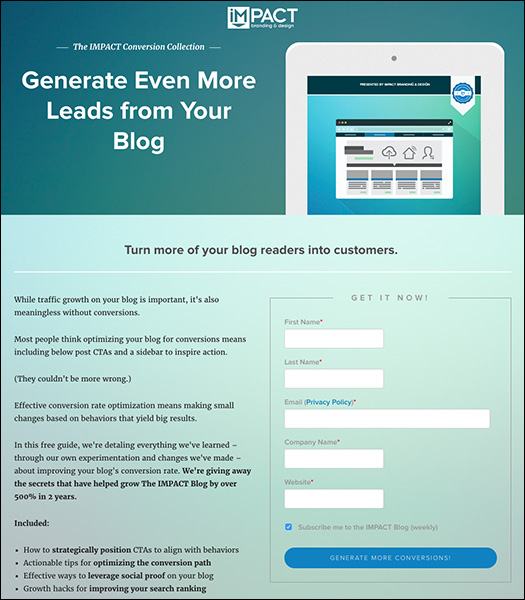 You'll use a landing page to make your offers. You'll particularly use a landing page to offer your Lead Magnet and your EPO.
Keep in mind, your landing page may be the first page a visitor is seeing any part of your site, so make sure you make a good first impression.
Even if your landing page isn't a visitor's first impression of you, it's a very important page and plays a key role in generating leads and sales. Its goal is to collect contact information with your Lead Magnet and facilitate the transaction of your EPO, moving a person through your funnel.
In the next lesson, we'll talk about some core concepts of a landing page.