Now, it's time to install the ManyChat template. You can use this link to set it up.
It will lead you to a page that looks like: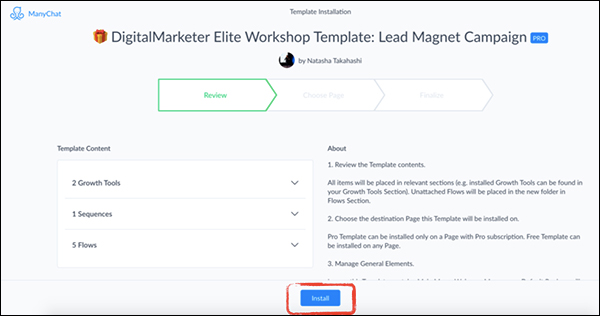 Click the "Install" button at the bottom. You'll then be prompted to enter what page you want to install this on.
You can use the page you either just connected to ManyChat. (This won't affect anything if you've already built something inside of ManyChat, so it'll just appear as a place to work within ManyChat.)
Hit "Install" on the finalization screen.
When it's installed, it will take you to a finalization page.