There are 4 different types of visuals that you can choose for your feed posts.
#1: Graphics: These are quotes, tips, how-to's, memes, questions, lists, games, photos of digital products/services, reviews and testimonials, graphs, and more.
For example, beauty brand Glossier turned their Twitter post into a meme graphic for Instagram and used user-generated content.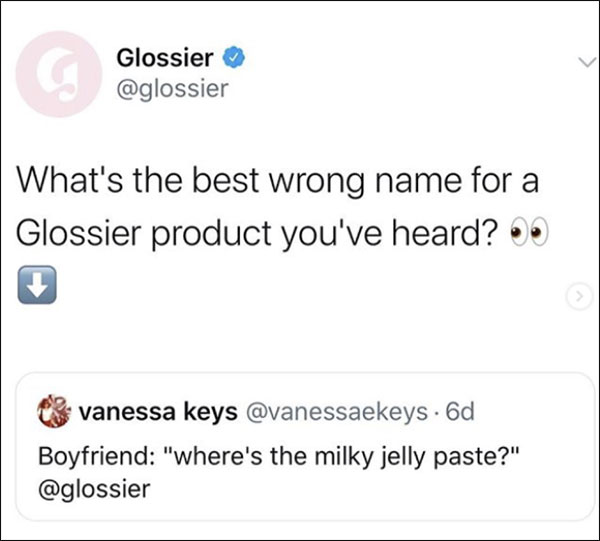 Here are the typical rules and tips for creating memes:
Have some type of cultural reference
Often funny or clever
Typically feature a combination of text and imagery (ex. A photo, Gif, or even a video)
Relatable to your audience
Look at trending topics and social media holidays for inspiration
Use common issues/complaints in your industry (ex. Facebook going down is relatable to our marketing audience)
#2: Photos: Photos taken with a camera that show behind-the-scenes, products, books, etc.
Rachel Hollis, author of "Girl, Wash Your Face", uses Instagram to give an inside look into her life as an author, coach, and speaker.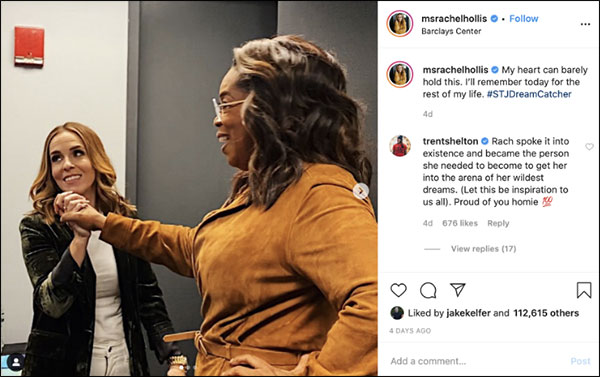 #3: Carousel Posts: You can add up to 10 swipeable images and videos to one post.All carousel posts have white arrows to navigate through the different visuals.
Loni Jane, Instagram food influencer, used a carousel post to promote her upcoming book Bloom. First, she showed the cover, and then gave a look into what's inside using two more photos in her carousel.
Carousel Photo #1: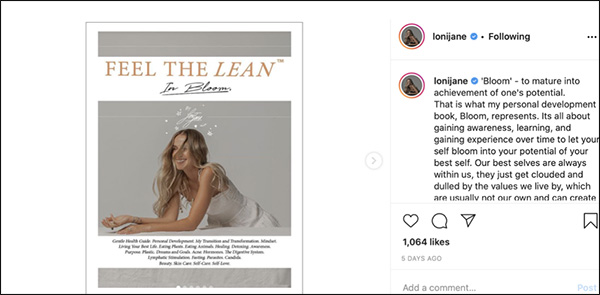 Carousel Photo #2: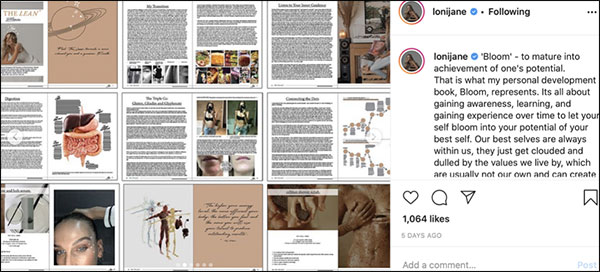 Carousel Photo #3: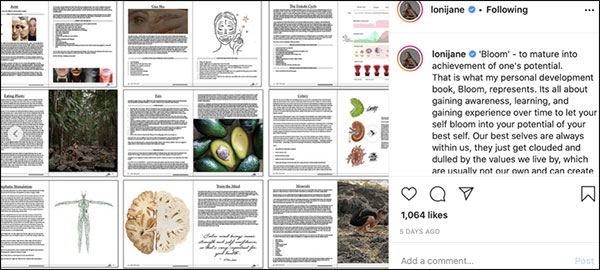 #4: Videos: Videos can be posted to your Instagram feed, as long as they are under one minute long. Longer videos can only be posted to your IGTV (these have to be under ten minutes).
Shopify features their customers in videos posted to their Instagram feed.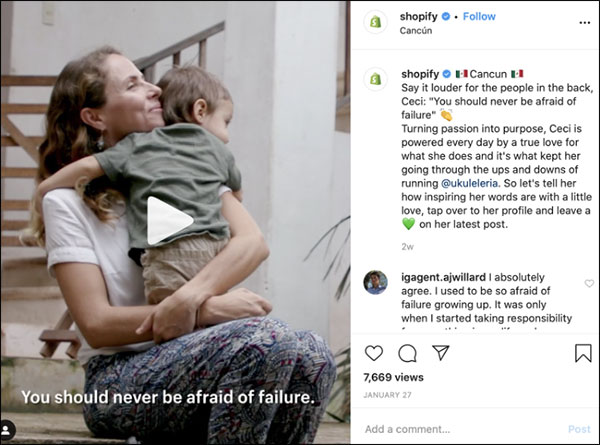 *Action Item: Brainstorm a list of different posts you could put on your feed, then pick 1 to start with *